HootSuite analyzed over 200,000 Twitter trends of 2011 to determine the top topics. If you are anything like me, you will go "oh yeah, that happened in 2011 also…" when you see the top 10 topics in the various categories. As you can see, social media has become an integral part of our life.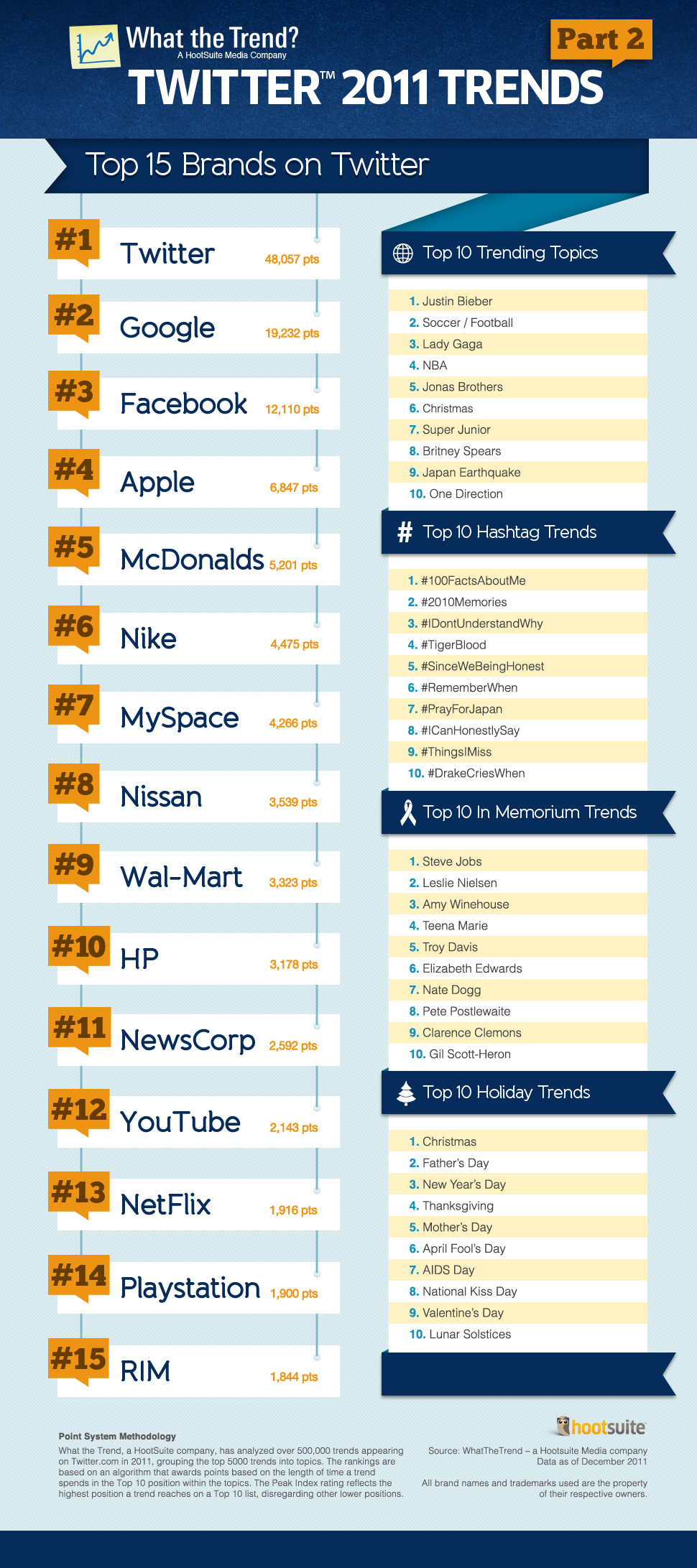 Isn't it amazing how a social media like Twitter, where communication takes place in 140 character messages, can be so involved in the events of the world. It comes to show how far we have come with the use of platforms like Twitter, Facebook and YouTube. I have to say that I have come to appreciate Twitter more in 2011. Until last year I struggled with what to do on Twitter. I know that it is not about the number of followers, but I had a hard time figuring out how to make good use of this platform.
The change came when I started following just a handful of people that interested me. All of a sudden it became easier to have a conversation. I also started doing more searches on Twitter, which helped me find more new people that I had meaningful conversations with. I finally managed to build an active community that is talking about the things that we are all, collectively, interested in.
How are you using Twitter. Are you a part of the 15% who is actively using their Twitter account, or are you a part of the 85% of people who have a Twitter account, but not really use it. Share your experiences with us in the comments. We all appreciate hearing from you.
To your success,
To your success,